Xiaomi Mi Piston 3 Type C
Detail:
The Earphone sound cavity is made of aluminum alloy, and the precision metal anodizing process is applied. The surface of the cavity is made of zircon sandblasting technology, which Is non-slip, scratch-resistant, not sticky, elegant, and light. mi piston type c metal edge is made of anti-cutting craftsmanship and is more user-friendly.
Specification
Material: Silicone + TPE
Connectors: USB Type-C Interface
Communication: Wired
Rated Power: 5mW
Sensitivity: 98dB SPL
Speaker Impedance:32Ω
Frequency Response Range: 20-20000 HZ
Implementation Of Standards GB / T 14471-2013
Connecting Line Length: 1.25M
Function: Play / Pause, Answer / Off, Noise Cancelling, Microphone
Package Includes
1 X Handsfree
2 Pair Of Pacifier-Grade Silicone Earplugs (S/L)
Weight: 0.50 KGs
Xiaomi Mi Piston 3 Type C | Best Mi Piston Type c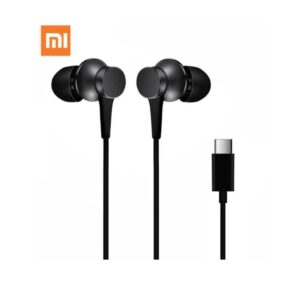 Fashionable flat wire design, portable to collect, and more durable to use. Xiaomi Mi Piston 3 type c wire length 1.25m. Mi piston type c price is affordable.
Product Brand: Xiaomi
Product Currency: PKR
Product Price: 2199
Product In-Stock: InStock